The Gulf Breeze Holiday Parade is an annual tradition in Gulf Breeze to kick off the holiday season.  Families line the sides of Shoreline Drive to enjoy the parade with Santa Claus making his appearance in style on the Gulf Breeze Fire Department ladder truck.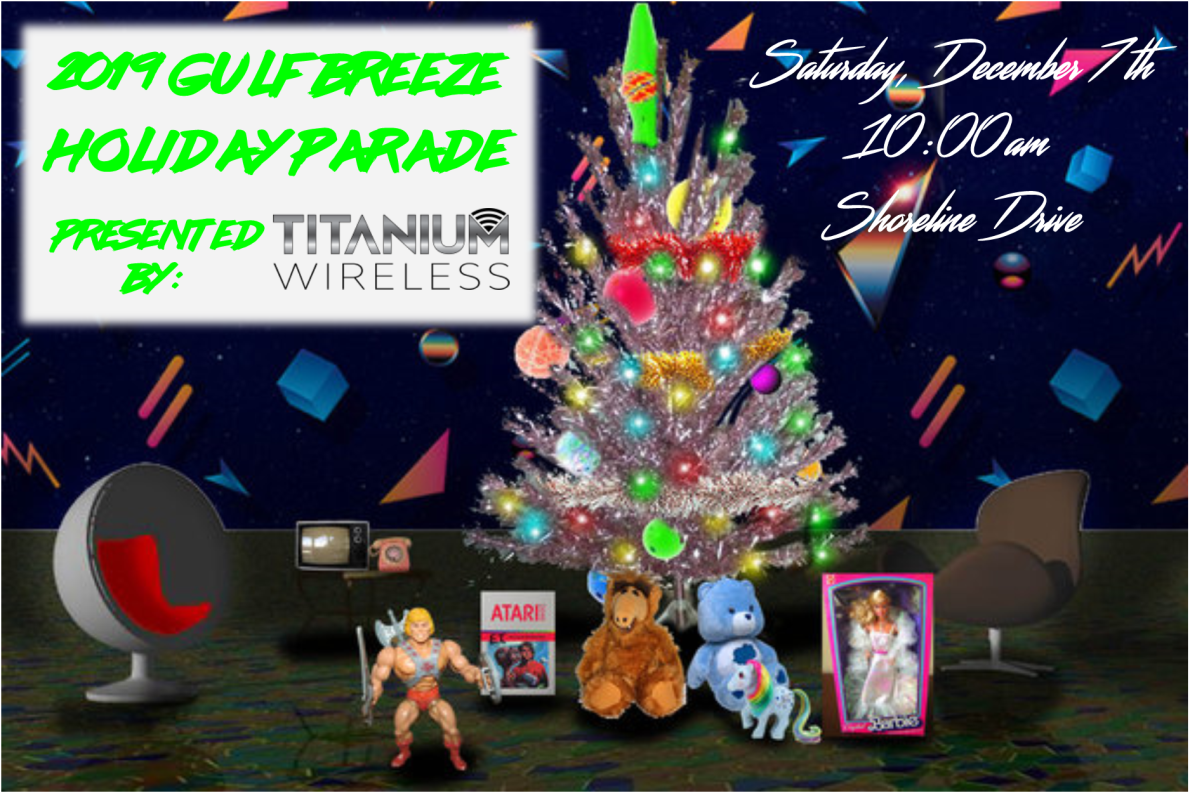 **Due to the cancellation of the 2018 parade due to weather, and in consideration of the time and money our participants put into the Totally Awesome 80's Theme, we are recognizing their efforts with the same theme for the 2019 parade**
Help us celebrate the 30th Anniversary of the Gulf Breeze Area Chamber as we go back in time to have a little fun with a Totally Awesome 80's Holiday Parade.  The possibilities are endless as you have an entire decade of fads, hot toys and games, music, movies, TV shows and cartoons to help you get in the spirit.
The Annual Gulf Breeze Holiday Parade Presented by Titanium Wireless and hosted by the Gulf Breeze Area Chamber and the City of Gulf Breeze will be on Saturday, December 7, 2019. The parade will start at 10:00 AM on Shoreline Drive behind Gulf Breeze High School. It will continue down Shoreline Drive, turn onto McLane Road and end at Fairpoint Drive beside First Baptist Church of Gulf Breeze. Attendees can line the grassy areas along Shoreline Drive and McLane unless the area has been otherwise marked.
Register your organization or business today for this Rad Annual Event that kicks off the Holiday Season in Gulf Breeze.  There will be awards for "Best in Show", "Grand Marshal's Choice", "Best Holiday Spirit", and "Top-Hat Award" in honor of former Mayor Lane Gilchrist.
Contact the Gulf Breeze Area Chamber at (850) 932-7888 with questions.