Connecting Communities and Commerce through Leadership, Advocacy, and Collaboration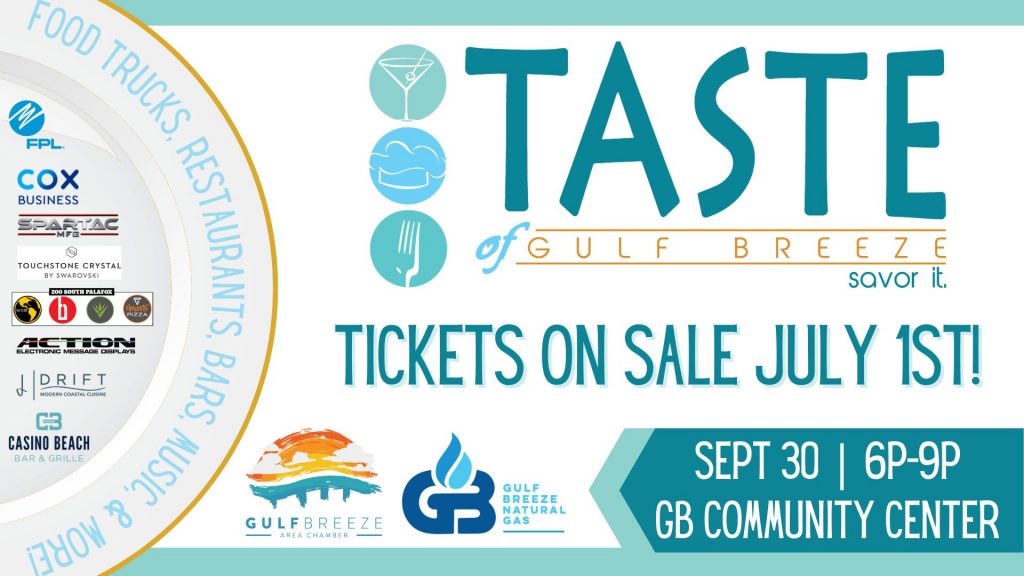 Tickets go on sale July 1st!
Taste of Gulf Breeze is Sept 30!
Vendor registration is open NOW! Registering has never been easier, fill out our online form today to participate.
We moved! Our NEW office is located at 3044 Gulf Breeze Pkwy.
We'd love for you to visit our space, host your meeting, or even give you a complimentary cup of coffee.
Call our office for more details.