The Annual Awards Gala is our premier event where we reflect on the previous year, recognize the Chamber's outgoing Chairman of the Board, and honor our annual award recipients.  This semi-formal event recognizes the Business of the Year, Nonprofit of the Year, Community Leader of the Year, Young Professional of the Year, Business Leader of the Year, Ambassador or Volunteer of the Year, and other community awards.  Attendees also enjoy entertainment and a silent auction.  It is an excellent chance to have an elegant evening and build networks.
The event is designed to demonstrate the progress of the Chamber and Chamber Foundation, present awards to outstanding community and business leaders, and to provide a social atmosphere for networking.
Every member of the Chamber and public is invited. Also, invited to attend are Mayor and City Council, County Commissioners, local delegation, Board of Education members, other representatives of the local government and school system, and many of our community's top employers.
Congratulations to our 2019 Annual Award Winners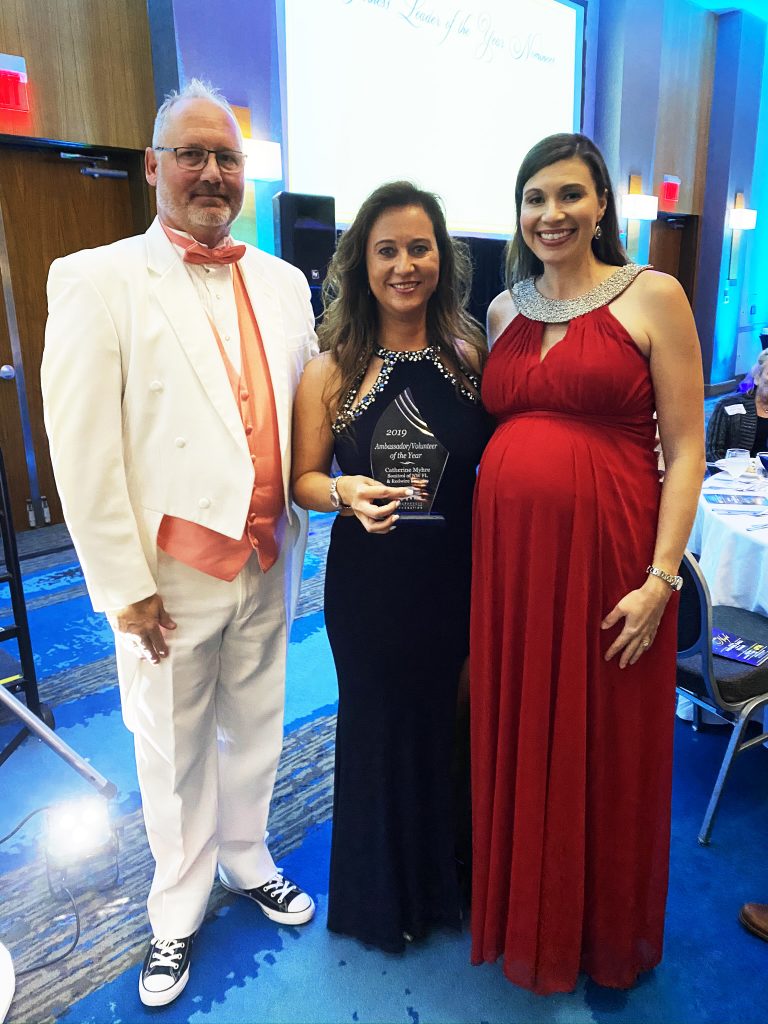 2019 Ambassador/Volunteer of the Year - Catherine Myhre, Sonitrol of NWFL & Redwire Security
Catherine is one of our most dedicated Chamber Ambassadors and volunteers.  During 2019 she was a familiar face at almost every single networking event, special event and Ribbon Cutting. Catherine not only assists with mentoring our new members and helping them get the most from their chamber membership but assists the Chamber staff by facilitating networking events and serving as Paparazzi, taking photos at all of our events.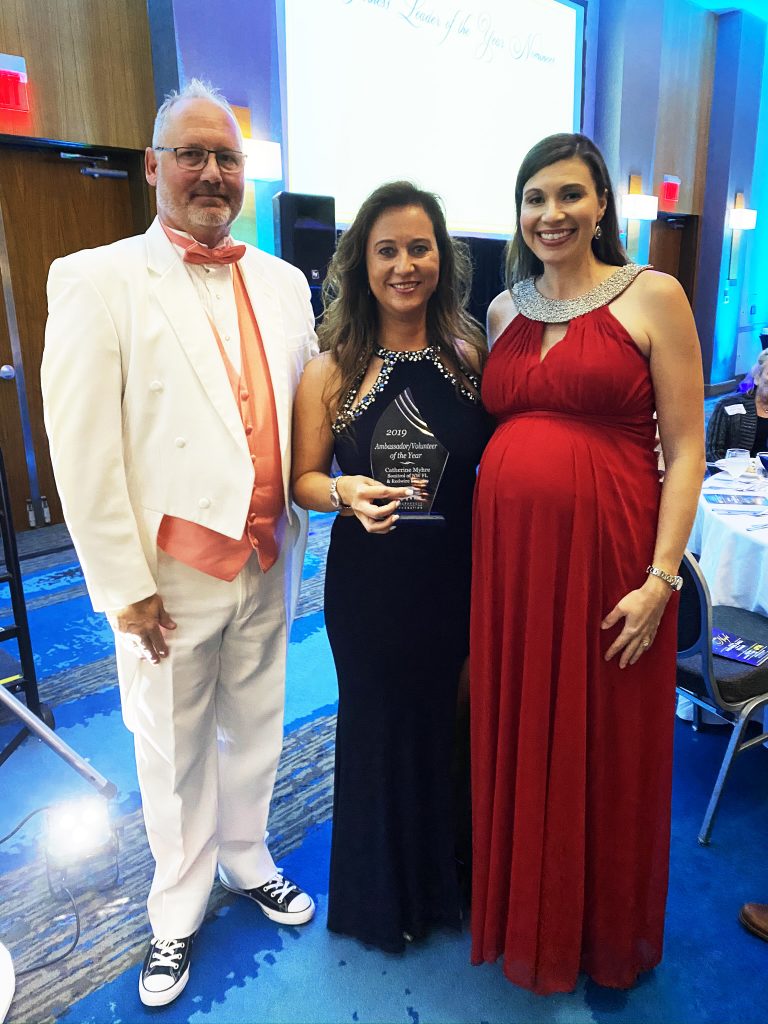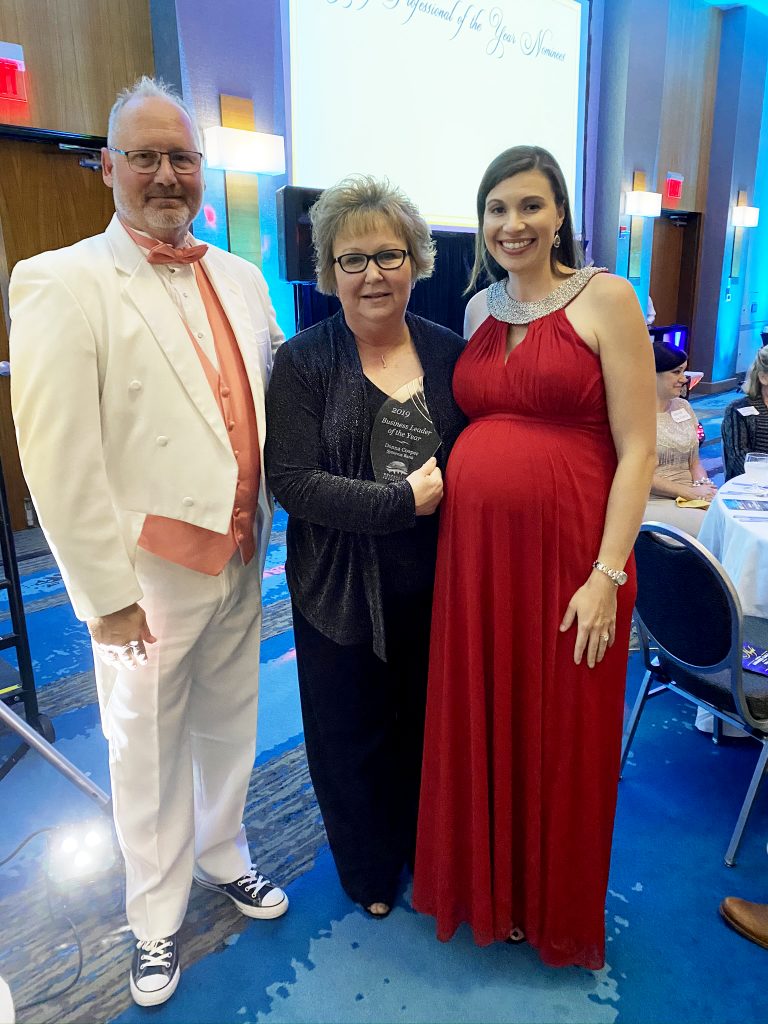 2019 Business Leader of the Year - Donna Cooper, Synovus Bank
Donna Cooper immediately re-connected to the Gulf Breeze community after returning to manage the Synovus Bank branch located in Gulf Breeze.  She believes in taking care of the customer and providing the highest level of service possible, including helping them achieve their goals.  She encourages her staff to volunteer and her branch supports a variety of local causes.  Donna was instrumental in the success of the Taste of Gulf Breeze the past two years and joined the Board of Directors of the Chamber once again, serving the organization she was a Past Chairman of.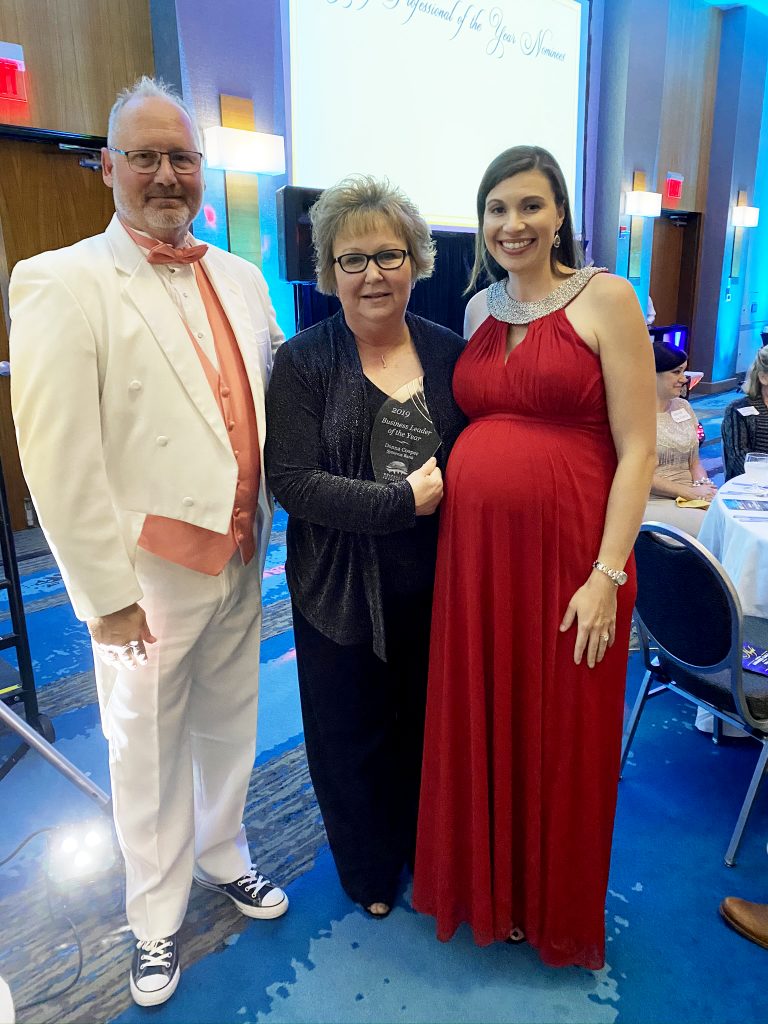 2019 Young Professional of the Year - Corey Booth, Gulf Power Company
Corey has a strong commitment to service and leadership not only where he works but in the greater Gulf Breeze community. Through his work with the United Way of West Florida, Corey assists with coordination of Day of Caring rallying over 1,200 volunteers and 75 agencies in the community to give back. He has also chaired the Annual Fairways to Freedom Golf Tournament and is always willing to lend a helping hand.  His actions inspire other young professionals to grow and give back.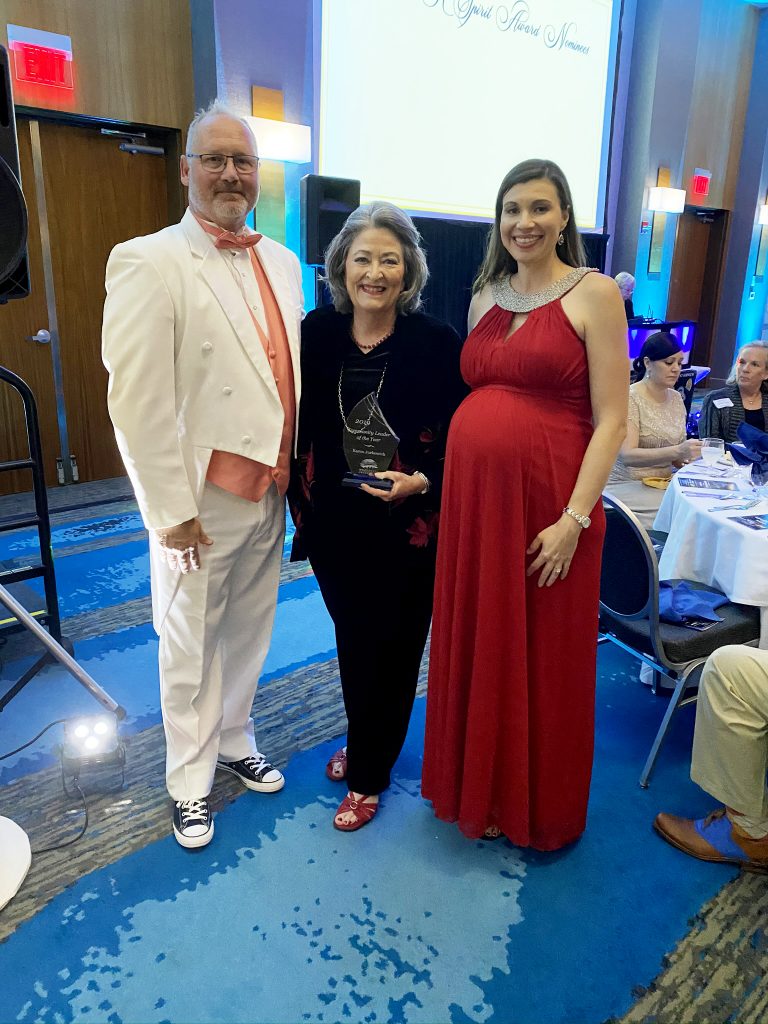 2019 Community Leader of the Year - Karen Jurkowich
Karen Jurkowich dedicates much of her time serving numerous non-profit organizations, tirelessly organizing events and programs, and guiding new residents and businesses on how to become similar participants in community organizations and groups.  She is serving as the first Chairman of the Board for the Gulf Breeze Area Chamber Foundation helping to establish the roots of the organization with a dedicated group of volunteers.  She jumped in with full support and participation of the 2019 Stuff the Bus program to ensure needy students in Santa Rosa County had the supplies they needed to start the school year.  And she has been a model leader for many years in the Gulf Coast Citizen Diplomacy Council leading education and training seminars and hosting dinners in her home for international visitors through the International Visitor Leadership Program with the US Department of State.  Karen also travels to Washington DC annually to advocate for this program and our Greater Gulf Breeze Community.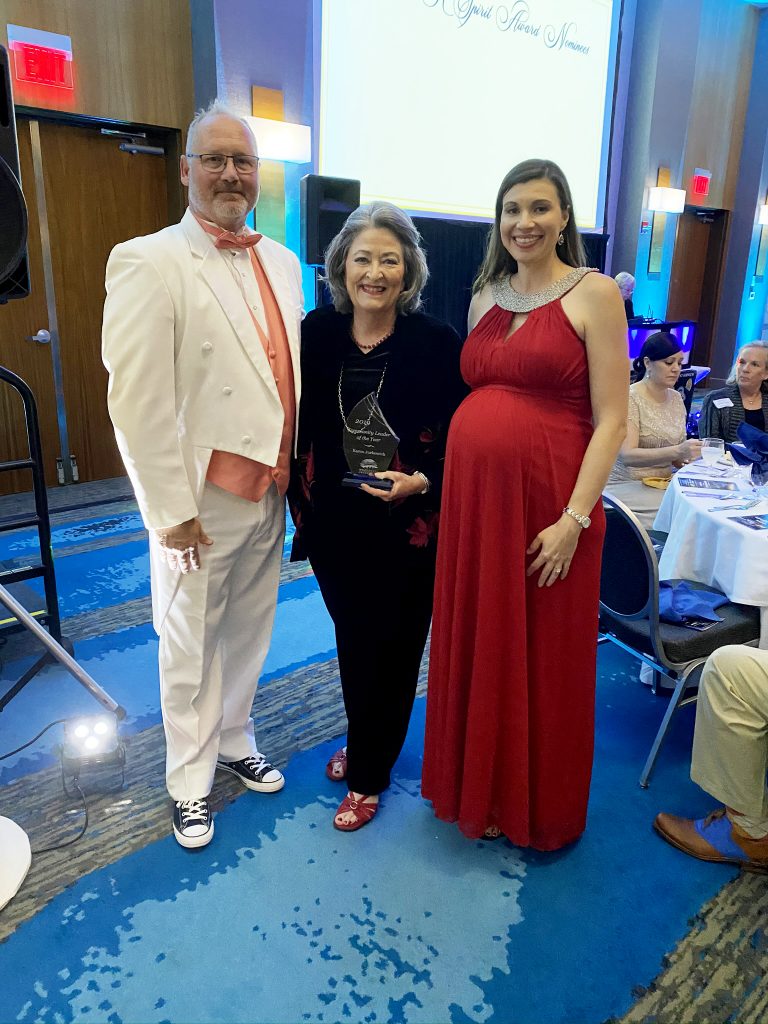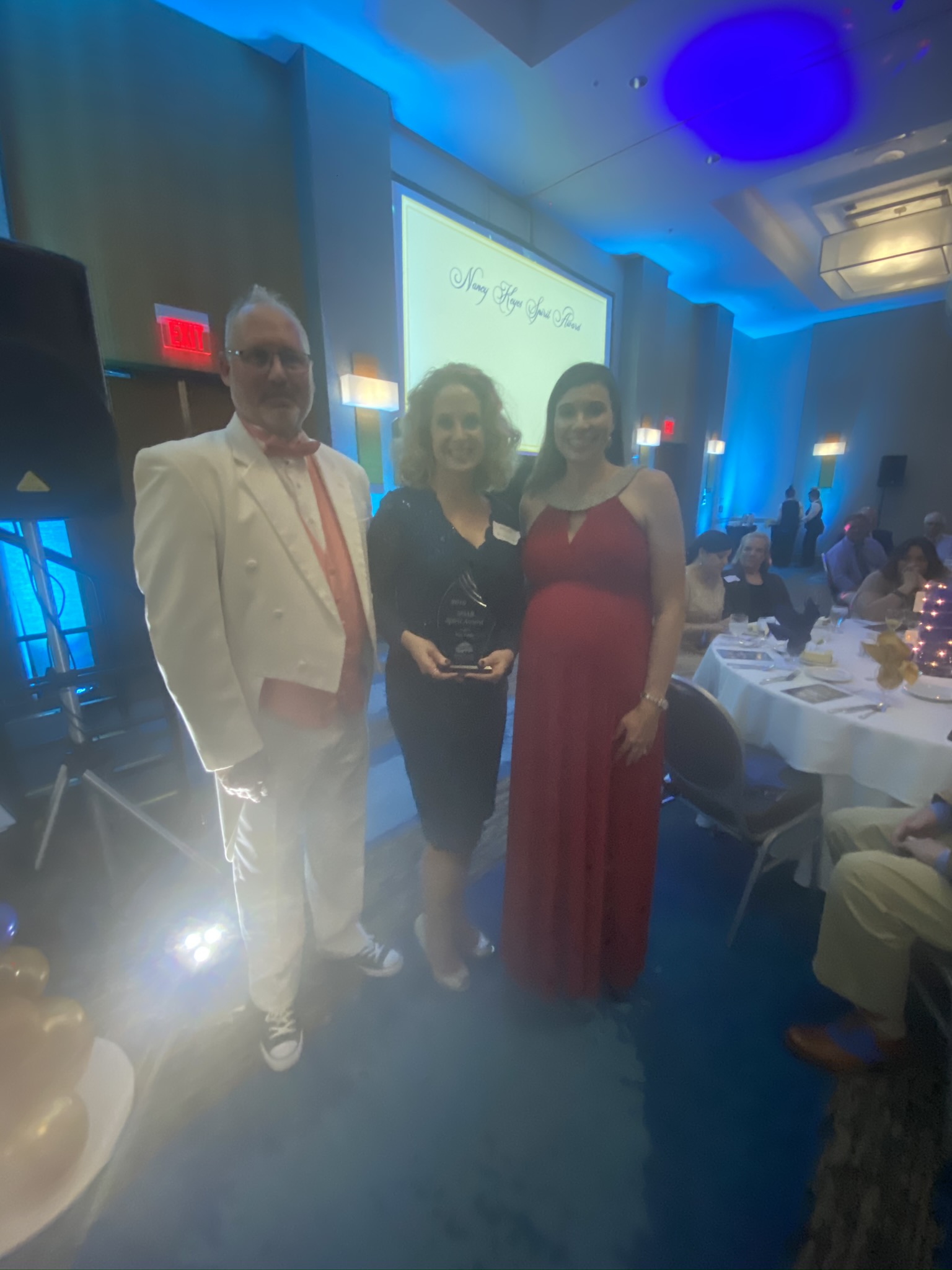 2019 SOAR Spirit Award
After Hurricane Michael, Buz immediately jumped in to help our neighboring communities in Bay County having lived first hand, the perils of disaster.  Buz rented a trailer and a truck and took supplies donated from Rotary and the Schools in Santa Rosa County.  Buz not only made this trip once but numerous times for many months after the hurricane.  He continues to collect food for the needy and money to help with supplies in the homeless shelters more than a year later.
(Samantha Abell, Gulf Breeze City Manager accepts the award on behalf of Buz Eddy)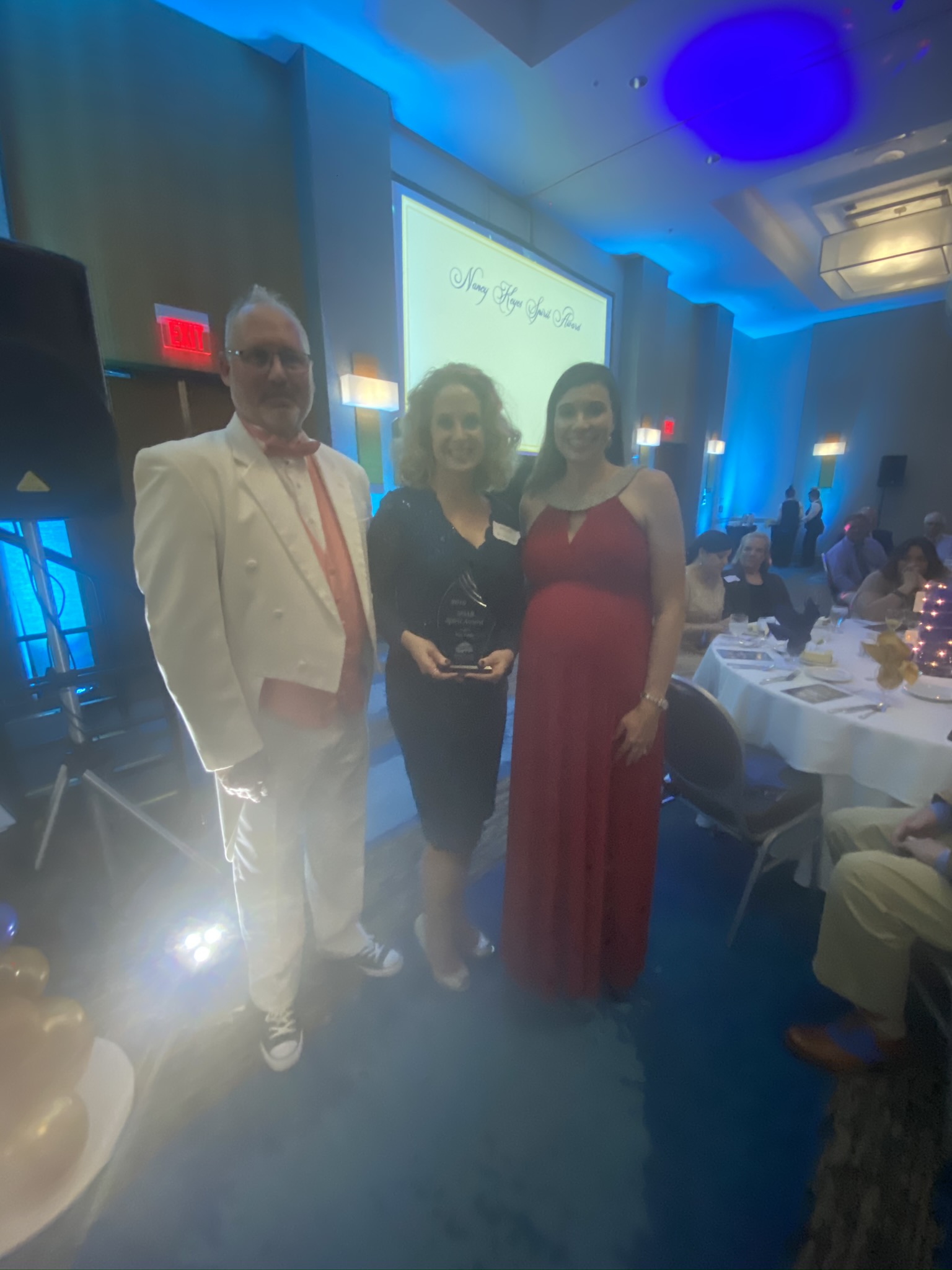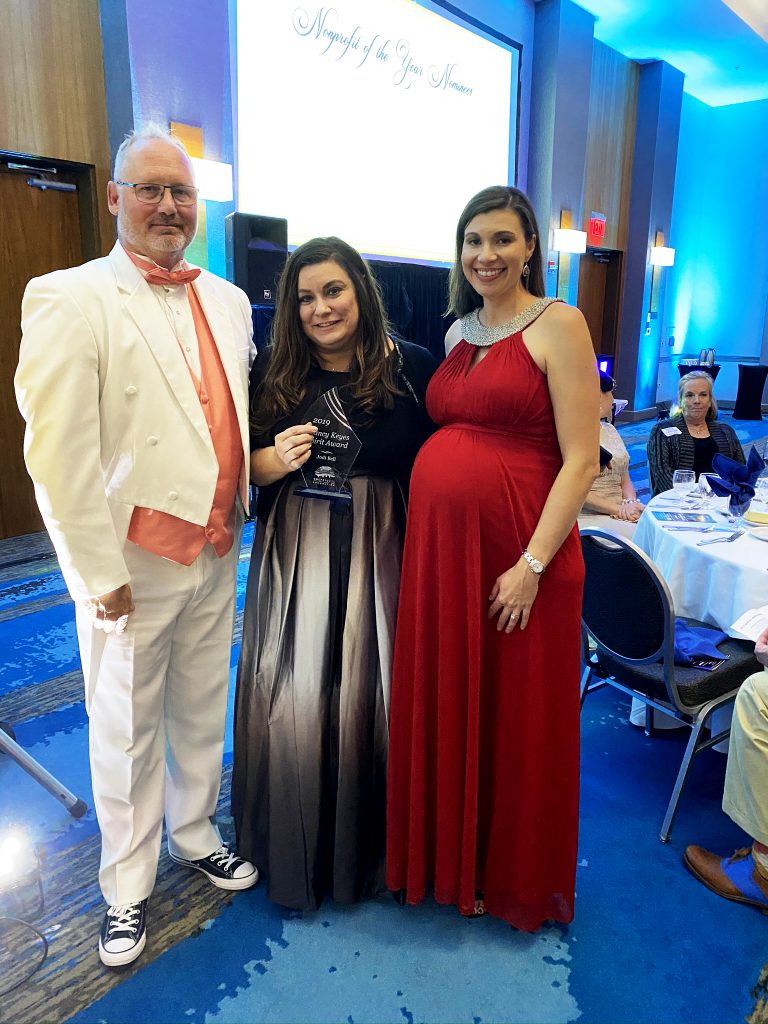 2019 Nancy Keyes Spirit Award
Jodi devotes so much of her time and energy to giving back to the community through her volunteerism, it is a wonder that she has any time for her job, her family or even to sleep.  Her commitment alone to the Gulf Breeze Area Chamber and Foundation has gone above and beyond, leading the year-long 30th Anniversary celebration, Education committee, board testimonial videos, re-branding, by-law review and many other efforts.  Her passion for education was seen as she led the efforts and was instrumental in the success of the 2019 Stuff the Bus School Supply Drive.  Jodi also volunteers with numerous other nonprofit organizations such as Autism Pensacola, Junior Achievement and IMPACT 100 to name a few.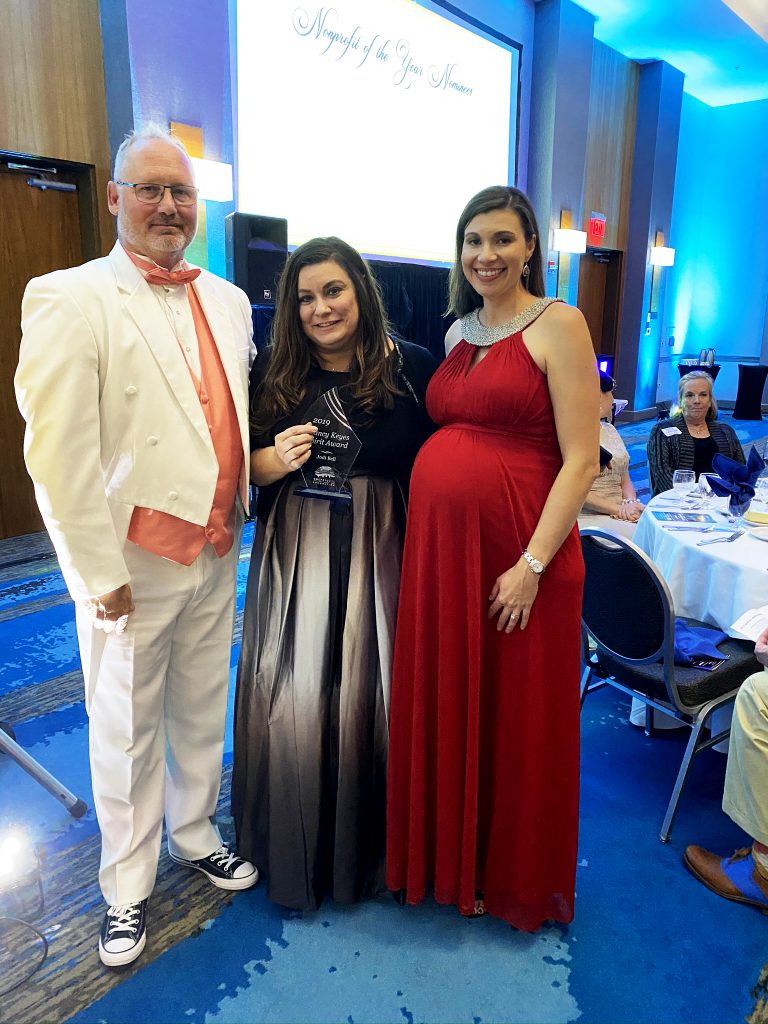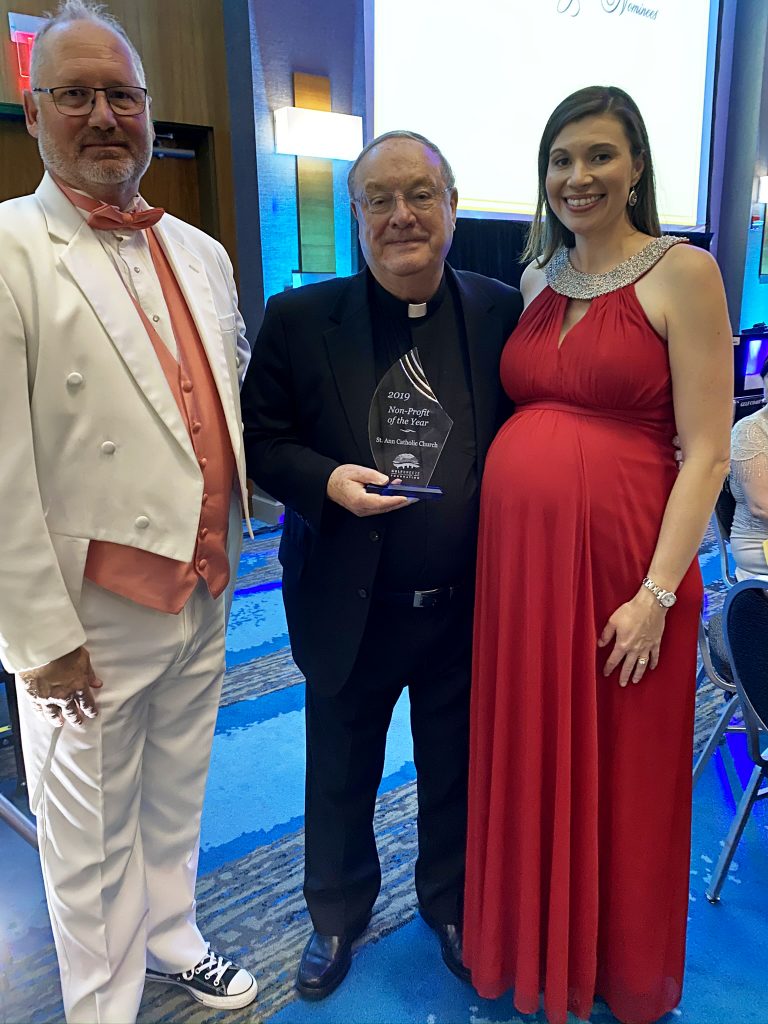 2019 Nonprofit of the Year
St. Ann Catholic Church has been in existence locally since 1948. It encompasses 2 campuses in both Santa Rosa & Escambia counties and is home to an outstanding, faith-based pre-school. This well-known icon in the community of Gulf Breeze has a staff of about 60 people, all of which are encouraged to be active in the community, as well as civic affairs. It is home to over 1000 families and offers a community "food bank" for those in need, in addition to providing food for the weekend food program which feeds needy children in South Santa Rosa County. The staff members serve on various boards at Pensacola State College, Gulf Breeze Hospital and the South Santa Rosa Utility System, and they actively support Interfaith Ministries. They are also active in Gulf Breeze Chamber committees, PTA and many other civic groups. All who represent this organization are encouraged not only to participate in the community, but are also guided and supported as leaders.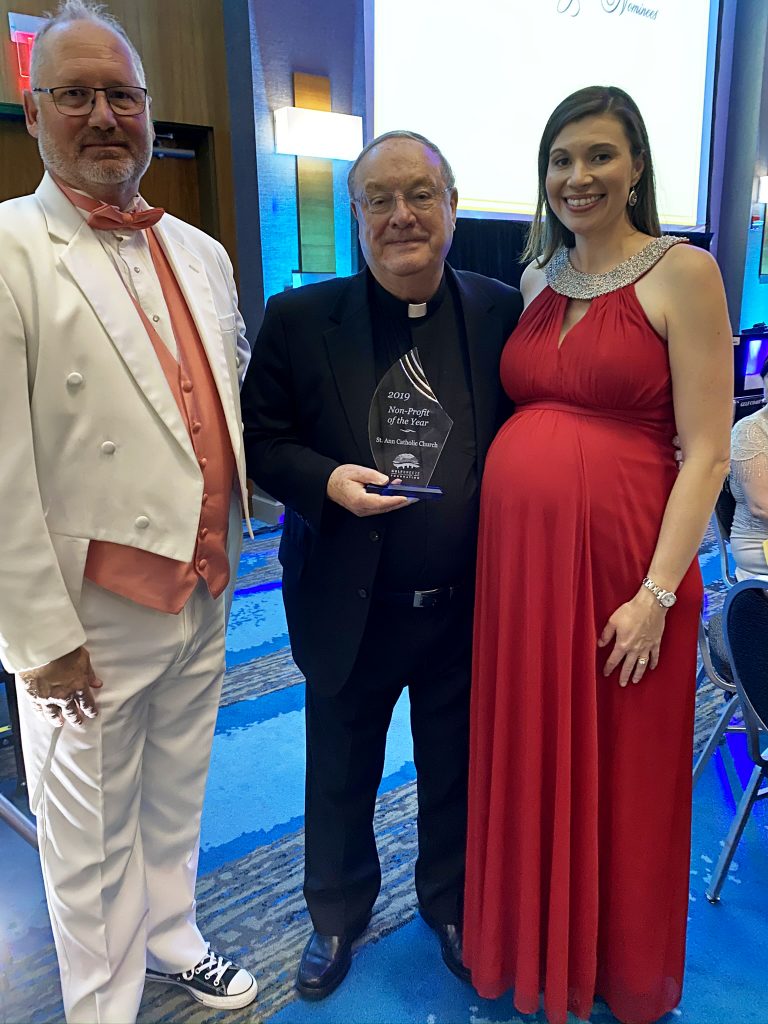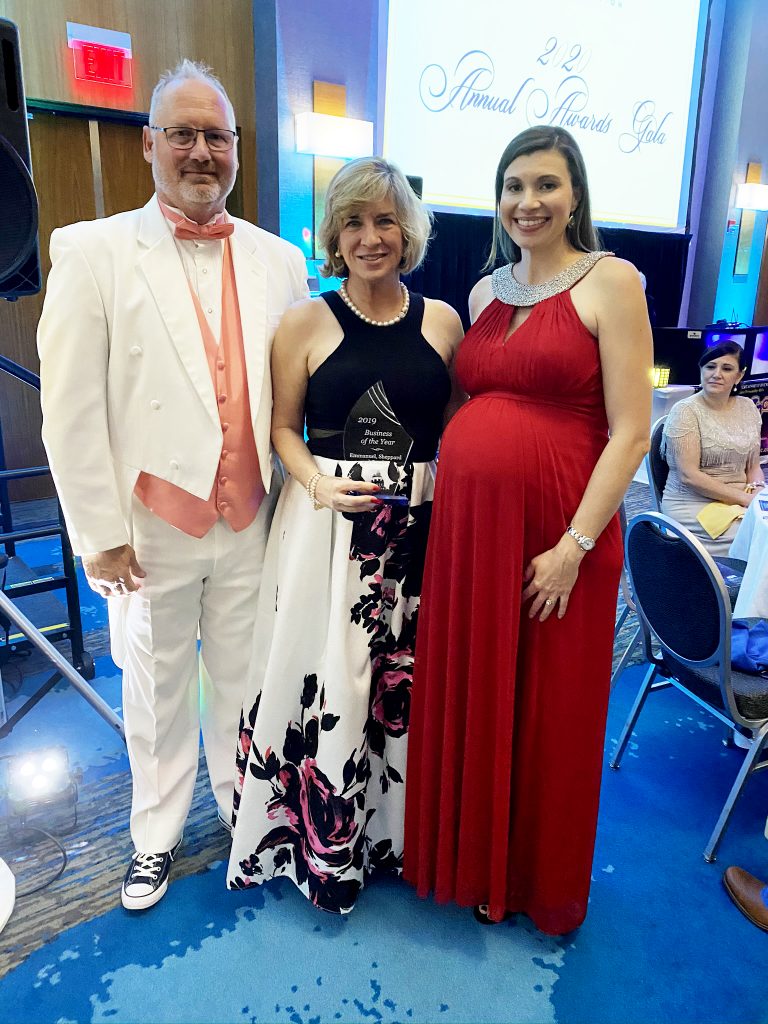 2019 Business of the Year
Emmanuel, Sheppard and Condon demonstrates its commitment to the community by sponsoring a number of non-profit programs such as the Good Samaritan Clinic, Waterfront Rescue Mission, Big Brothers/Big Sisters of NW Florida, Toys for Tots, etc. They have grown their Real Estate practice by approximately 15%, and expanded their practice with 3 nationally awarded attorneys.  They also take a "whole client need" approach – bringing together other professionals in non-legal fields and partnering with trusted institutions such as agents, banks, mortgage companies to ensure their Clients have the most well planned, executed, and pleasant process.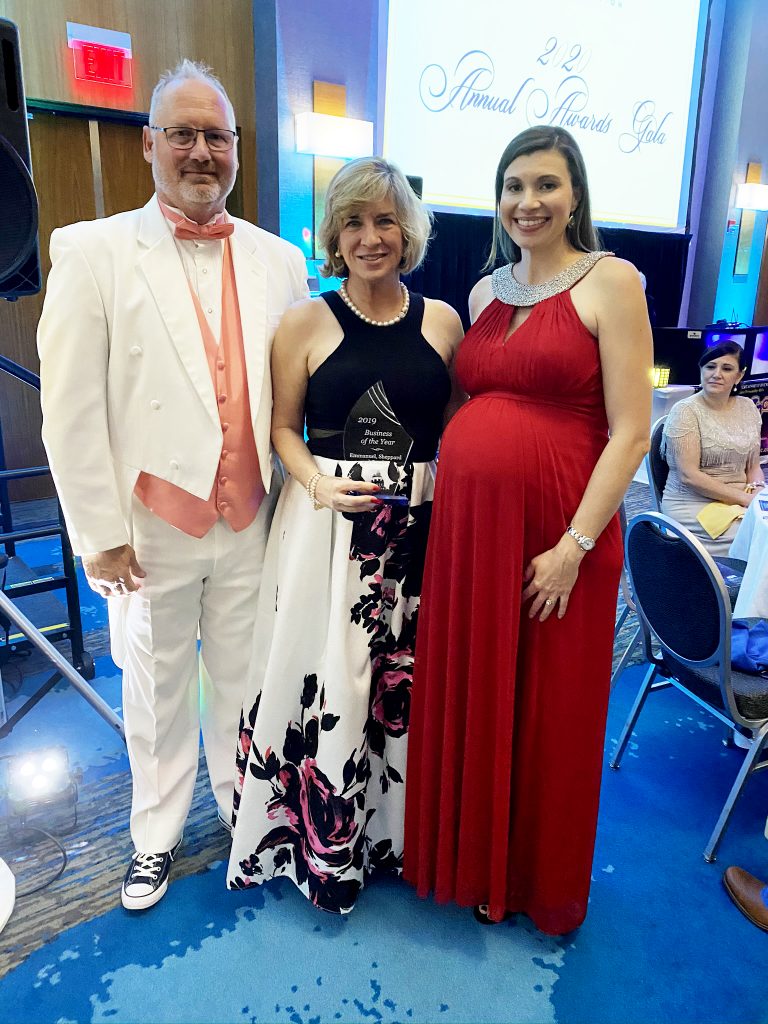 Thank you to our 2020 Gala Sponsors