Meet the Chairman & President
As Chairman of the Board for the Gulf Breeze Area Chamber of Commerce I want to extend a gracious welcome to you and thank you for taking the time to learn more about Gulf Breeze and our growing chamber of commerce. For more than 50 years the City of Gulf Breeze has offered residents and businesses owners with a safe and thriving community to live, work and play. As a life-long resident and 3rd generation "Breezer" I cannot think of anywhere else in the world that I would rather live, work or raise a family.
As a business community we at the Gulf Breeze Area Chamber of Commerce are committed to providing opportunities for economic growth by encouraging partnerships between our member businesses and the community. We do this by offering numerous occasions for our members and those within the community to connect. Whether it is through our very active Governmental Affairs Committee, our Annual Community Expo, Taste of Gulf Breeze, Fairways to Freedom Golf Classic, "Networking's a Breeze," or our monthly breakfasts and Business After Hours, there are frequent opportunities throughout the year for you to build lasting connections to other business leaders, government officials and our vibrant community.
One of our most important roles at the Gulf Breeze Area Chamber of Commerce is being an advocate for issues that impact our community and businesses. We are dedicated to identifying issues that are important to our members and being a voice for those interests at the local, state and federal level. Our advocacy also takes the form of being a resource for the community to learn more about matters that impact quality of life as well as our member businesses. Whether it is through events, public forums, open meetings, our website or social media our members and those within the community rely on the Gulf Breeze Area Chamber of Commerce to be a key resource for all types of information.
Thank you again for taking the time to learn more about Gulf Breeze and the Gulf Breeze Area Chamber of Commerce. I invite you to join our chamber and enjoy a truly rewarding investment in growing your business and building lasting relationships.
To your success,


Jamie Walker
Chairman of the Board
Gulf Breeze Area Chamber
---
Whether you are an inquisitive tourist, new or long-time resident, future or current business owner or potential Chamber member, I am glad you visited our site. If you don't find what you need, please call us at (850) 932-7888 or email me at ceo@gulfbreezechamber.com.


The mission of the Gulf Breeze Area Chamber is to develop an attractive business environment that provides opportunity for economic growth while improving the quality of life and enhancing the standard of living in the entire Gulf Breeze area.


Our core values are shameless local and regional promotion and excellent customer service. We are the best cheerleader of Gulf Breeze businesses, community, and our amazing physical location. We are proud to be an integral part of Gulf Breeze, the Pensacola Bay area, and Santa Rosa County. There are many resources here that, I believe, can encourage almost anyone's interests and passions.


Please consider stopping by our office at 409 Gulf Breeze Parkway within the City limits. We have free maps and many free brochures, magazines, and newspapers.


If you are looking to establish a business in Gulf Breeze, we would be honored to help you find a home here. Current business owners, I believe that being a Gulf Breeze Area Chamber member is an excellent marketing investment. Please give us a chance to share our programs with you.


Again, thank you for visiting our site and for your interest in Gulf Breeze. I hope we can make you part of the Gulf Breeze Area Chamber family.
Yours,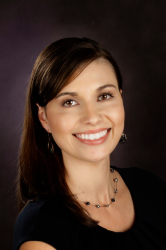 Kristen Loera
President/CEO
Gulf Breeze Area Chamber of Commerce